Close to My Heart Wood Stamp Sets
NOTE: All stamp sets are brand new in package and have never been used, unless otherwise noted. Additional charges may apply (s/h, tax).
Birthday Blocks (S498)
$5.00
Creative Rose (S194)
$7.00
Design a Square (S495)
$5.00
Forever Roses (S432)
$7.00
Hip, Hip Hooray (S796)
$7.00
Hugs & Kisses (S296)
$7.00
Kids Art - Party (S632)
$7.00
Lighting the Way (S479)
$7.00
Little Things Matter (S629)
$7.00
Loves Me, Loves Me Not (S559)
$7.00
Partytime (S790)
$7.00
Thanks For (S439)
$7.00
Valentine Friends (S611)
$7.00
Wedding Flowers (S825)
$7.00
Powered by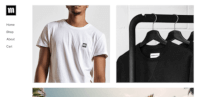 Create your own unique website with customizable templates.